Membrane roofing systems are used for flat roofs, decks, and internal gutters (and in some cases tanks) to create a watertight covering that protects the interior of a building.
Roofing membranes are made from large sheets of thin material. At IG Roofing, we have two options available when it comes to membranes: Butynol waterproofing membranes made of synthetic rubber, and Weldtec, a high quality, heat-welded membrane. Read more about our membrane roofing systems below.
Weldtec – Waterproofing Membranes
WeldTec Weldable Roofing Membrane allows for fast and secure installation. It is a high quality, heat-welded waterproofing membrane designed for use in exposed areas.

Made in New Zealand for New Zealand conditions, the membrane shows excellent resistance to atmospheric agents, and is resistant to ageing from heat, ozone, and sunlight.

ARDEX WPM 712 displays excellent flexibility in low temperatures and is suitable for all climatic zones. It also has excellent resistance to geothermal gases including hydrogen sulphide and methane.

Heat-welding ensures fast installation and added security as a strong, continuous membrane.
Butynol – Roofing and Tanking Membranes
Butynol is a single-ply, flexible, synthetic rubber membrane with properties that help it resist ageing from heat, sunlight, and ozone. It has excellent gas impermeability and toughness, and remains flexible at low temperatures, with no maintenance required.

ARDEX Butynol® protects against water, moisture vapour, gases, sun, ozone, frost, acids, chemicals, and bacteria. It works great for roof membranes, external balconies and decks, gutter linings, water containment (i.e., pillow tanks, reservoirs, pond liners), and below grade applications.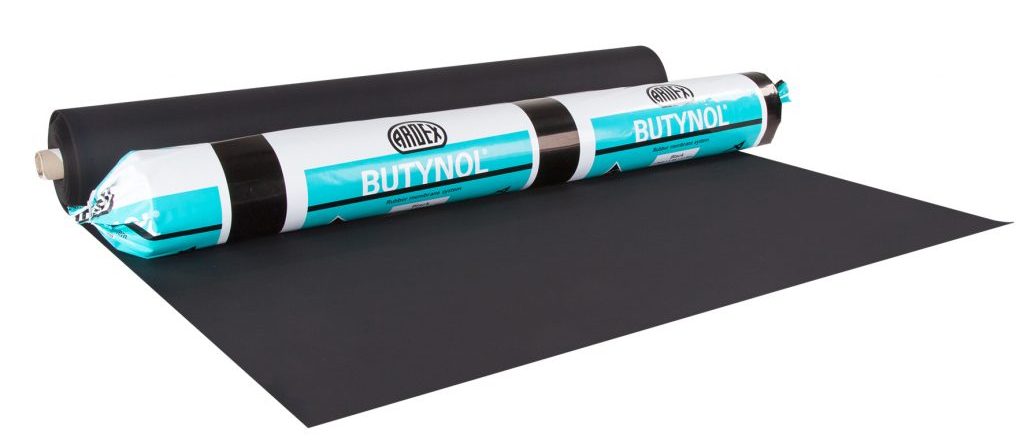 Contact Us If You Need A Quote!
We guarantee a fast, friendly, and efficient roofing service, all carried out to the highest professional standards. Don't hesitate to contact your local Auckland roofing specialists here, and find out more about what we can do for you property.
Contact us